How You Can Apply Minimalist Lifestyle To Become Happy Life?
Minimalism is something that can improve your life. There is a reason it has become so popular. There are many reasons it can make you a much happier person. In this article, we will discuss some of the different ways it can help you live a happy life.
Ways A Minimalist Lifestyle Can Help:
1. You Will Save Money
One of the reasons a lot of people are stressed out all of the time is caused by consumerism. If you are constantly buying new things, you will end up spending more money. Spending more money means you save less money. Saving less money means you have more debt and more things to worry about. By being happy with a minimalist lifestyle, you will be able to save a lot more.
2. You Will Want For Less
Another benefit when you are living a minimalist lifestyle is the ability to want for less. If you are happy with what you have and you are willing to live with less, you will 'want' fewer things. A lot of people get consistently tied up with things they want or need. When you commit yourself to a minimalist lifestyle, you end up wanting a lot less which can make you a much happier person at the end of the day.
3. You Save Time
Believe it or not, but living a minimalist lifestyle can be a great way to save yourself some time. After all, if you have fewer things or even a smaller place, you won't have to worry about cleaning and organizing your things nearly as often. When you lead a minimalist lifestyle, you can get away with less space. That means you will be able to live in a smaller place. Having a smaller place can save you a lot of time as you are cleaning and organizing.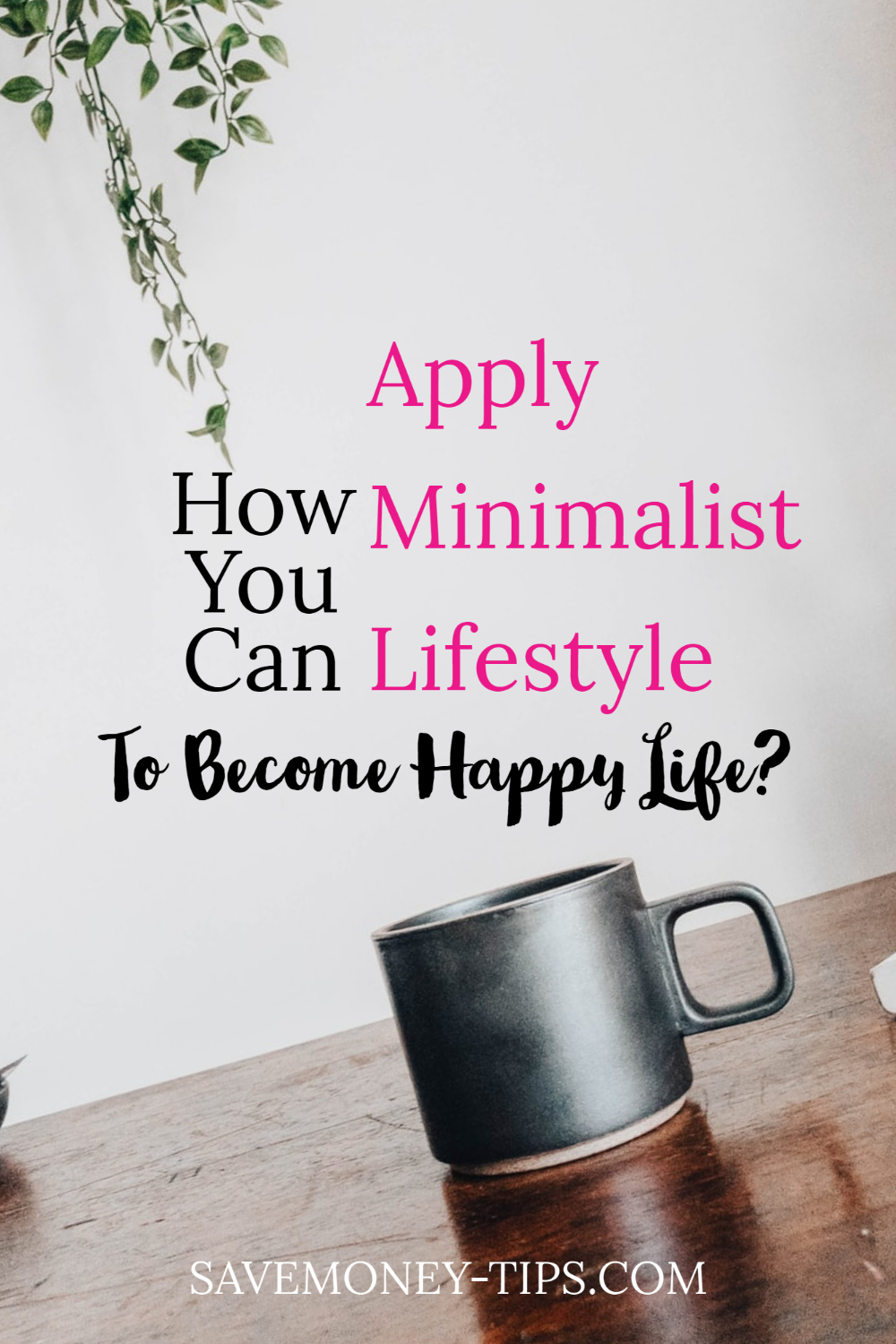 As you can see, several different ways are living like this can end up making you a happier person. When you commit yourself to live with less, you can teach yourself to be content with what you have. It will also keep you worried less about having more money in your savings account. The trend towards minimalism is something you should tap into because it can offer numerous benefits whether you have a lot of money or not. It can end up being one of the best decisions you make if you are currently unhappy.